April 2023 Thermography


April 20, 2023




11:30 am - 1:00 pm
April 20, 2023
11:30 am – 1:00 pm
Register today for our next chapter meeting on Thursday, April 20!
Presentation Topic:  "Thermograpy"
A thermography machine uses an infrared camera to detect temperature differences.  On a thermogram image, "hot spots" appear a lighter color and colder areas are darker.    We will discuss how a thermal infrared device can prevent losses in your facility.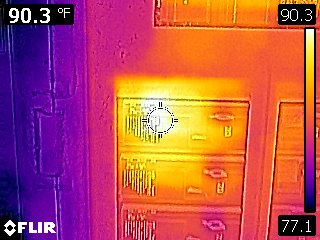 If you can not find the building when you arrive, please call Mike Ehrmanntraut (803-899-1165) for directions.
Meeting fee of $15 can be paid on-line or at the door (please have exact change or a check).   Box lunches will be included but you must register in advance so lunches can be ordered.  Please invite anyone who may be interested in attending our meeting!
Building is last building in parking lot.  There will be ASSP signs out.
Venue: SC DOT Signal Shop Conference Room
Address:
1408 Shop Road
,
Columbia
,
South Carolina
,
29201
,
United States
Description:

1408 Shop Road
Columbia, SC  29201
Parking inside the fence.